Steve Chiscano elected to the San Antonio Bar Foundation Fellows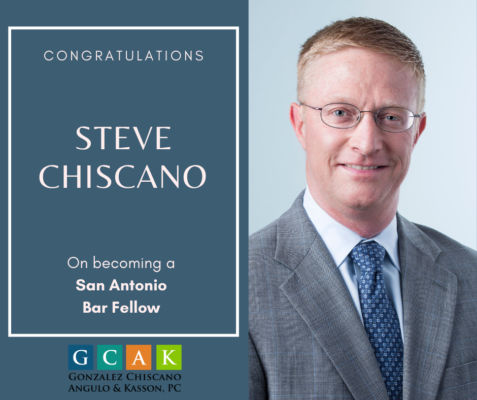 Congratulations to Steve Chiscano who was recently elected to be a member of the San Antonio Bar Foundation Fellows Class of 2020.
The SABF Fellows are a group of friends who serve as patrons of the charitable heart of the legal community. Together, these elected members make a difference in expanding civics education, filling the gap for access to justice and supporting the pipeline of future leaders in the San Antonio legal family. Fellows of the SABF are selected for their professional achievements and their commitment to the legal community.
You can share this story by using your social accounts: